history at your fingertips.
A wonderful interactive app that brings to life how the Romans built the baths and makes a real splash in the world of visitor attractions.
The Roman Baths is one of the most important and well-known historic sites in Britain. It contains the only surviving Roman Baths and Temple complex in Europe. They built a state-of-the-art learning centre featuring an Investigation Zone. It's an environment where school children and other learning groups are able to investigate real archaeological remains.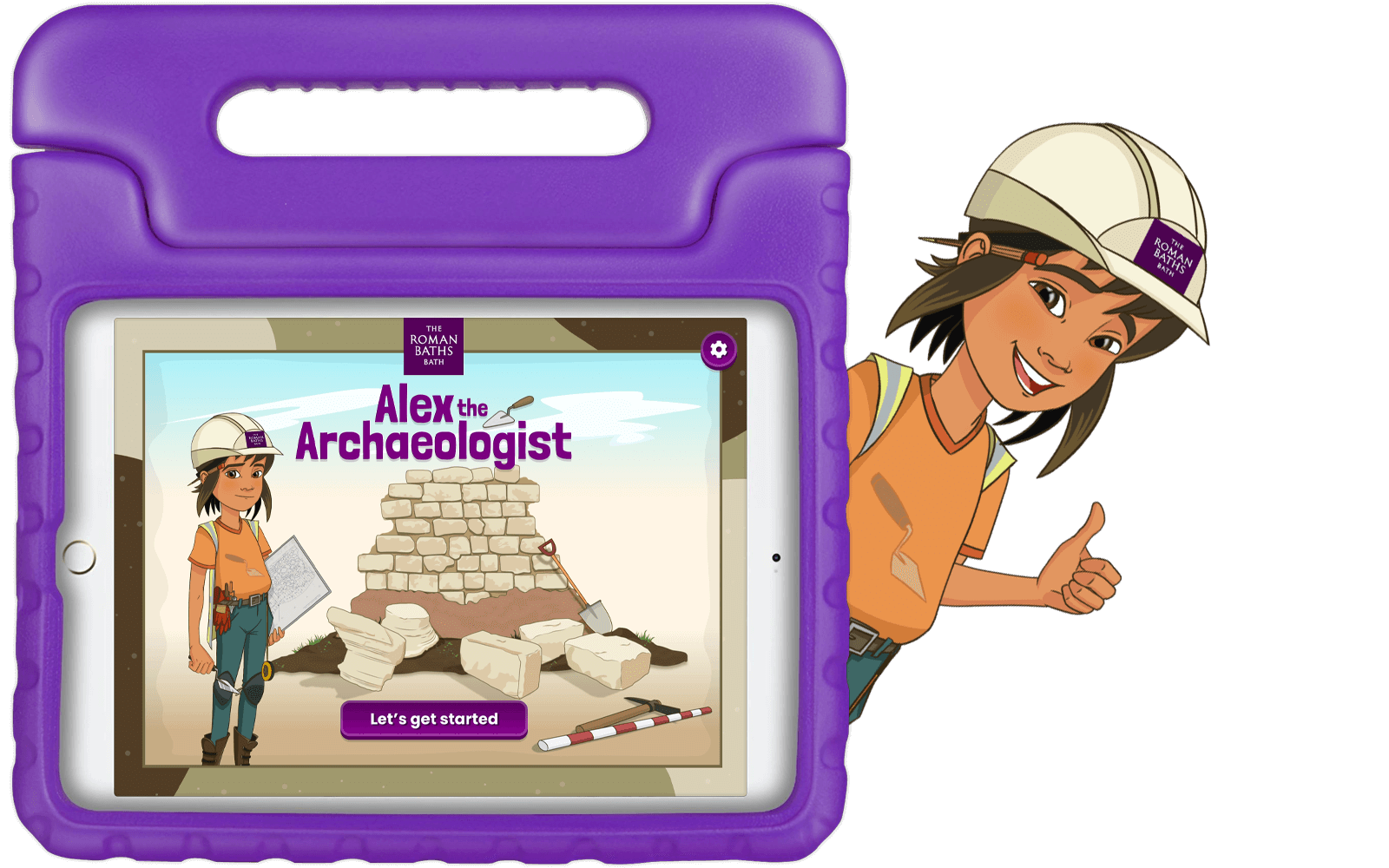 the brief.
The Roman Baths asked Aer Studios to develop and produce a digital learning resource for their new attraction that leads Key Stage Two children through an activity in which they are archaeologists discovering and piecing together fragments of a Roman building, learning about archaeological practices and buildings.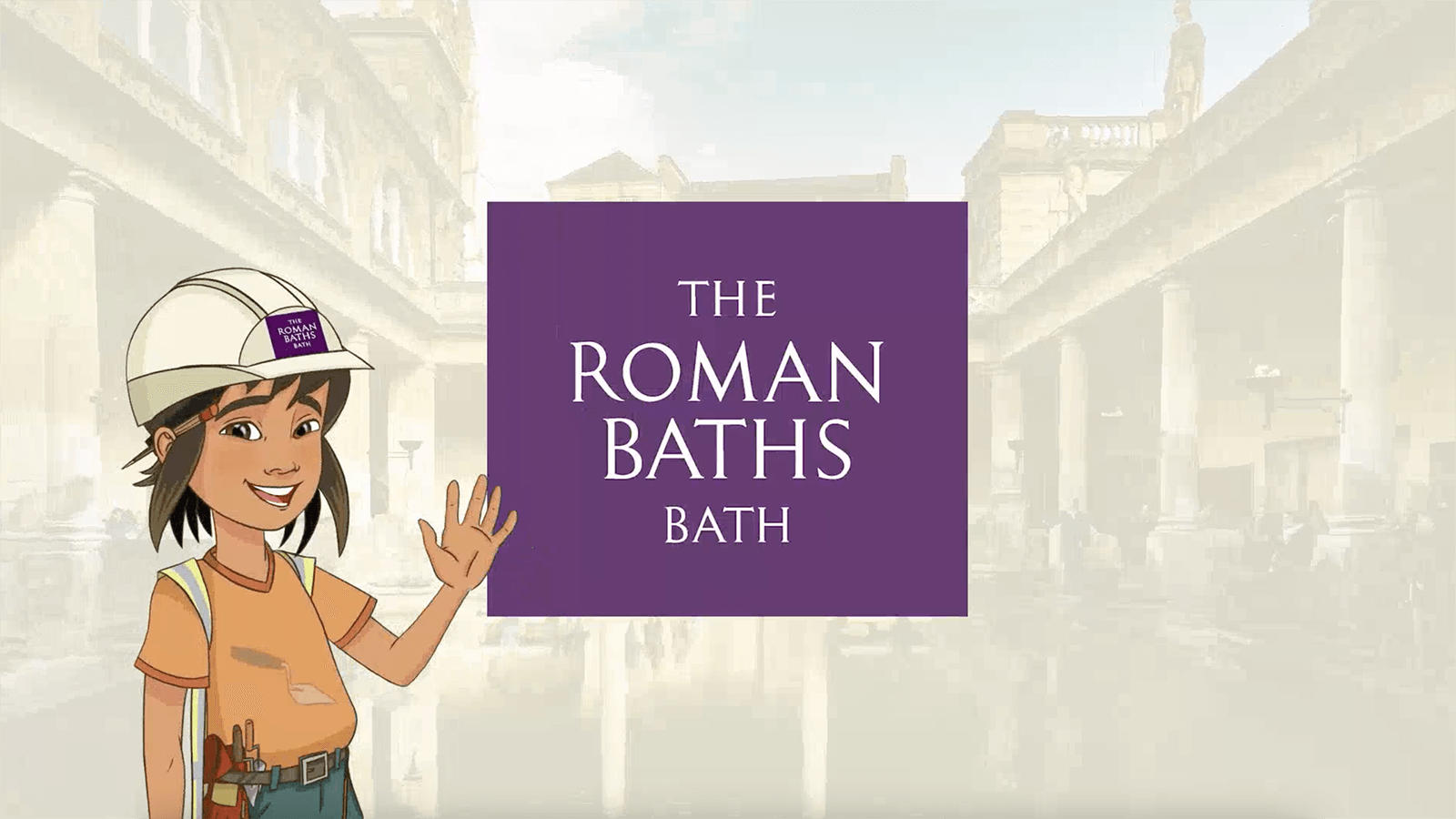 what we did
We designed and built 'Alex the Archaeologist' – a children's interactive learning experience that harnesses augmented reality to help children learn how the Romans constructed the baths.
Using 3D object recognition, our React Native App sends kids on a quest in the physical museum space to investigate Roman architectural remains and learn about Roman buildings.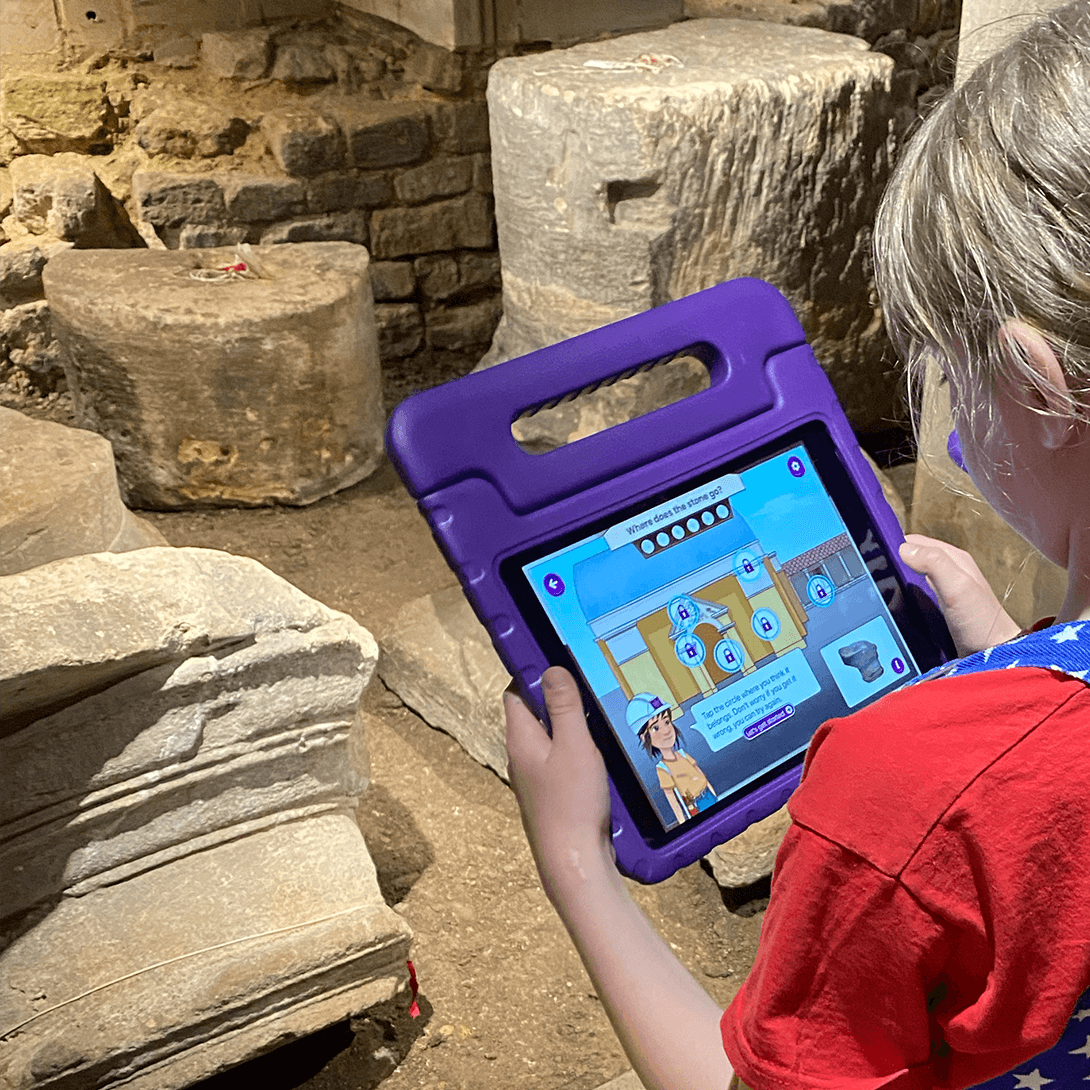 The school children are given a tablet with Alex the Archaeologist loaded and open, ready to use.
They are tasked with locating a number of artifacts, (including fragments of columns, cornices, pilasters, and walls) by matching them up with empty outline shapes displayed on the screen.
When a match is found it triggers AR 3D models of the stone on the screen which rotates in 360° allowing children to see the whole object.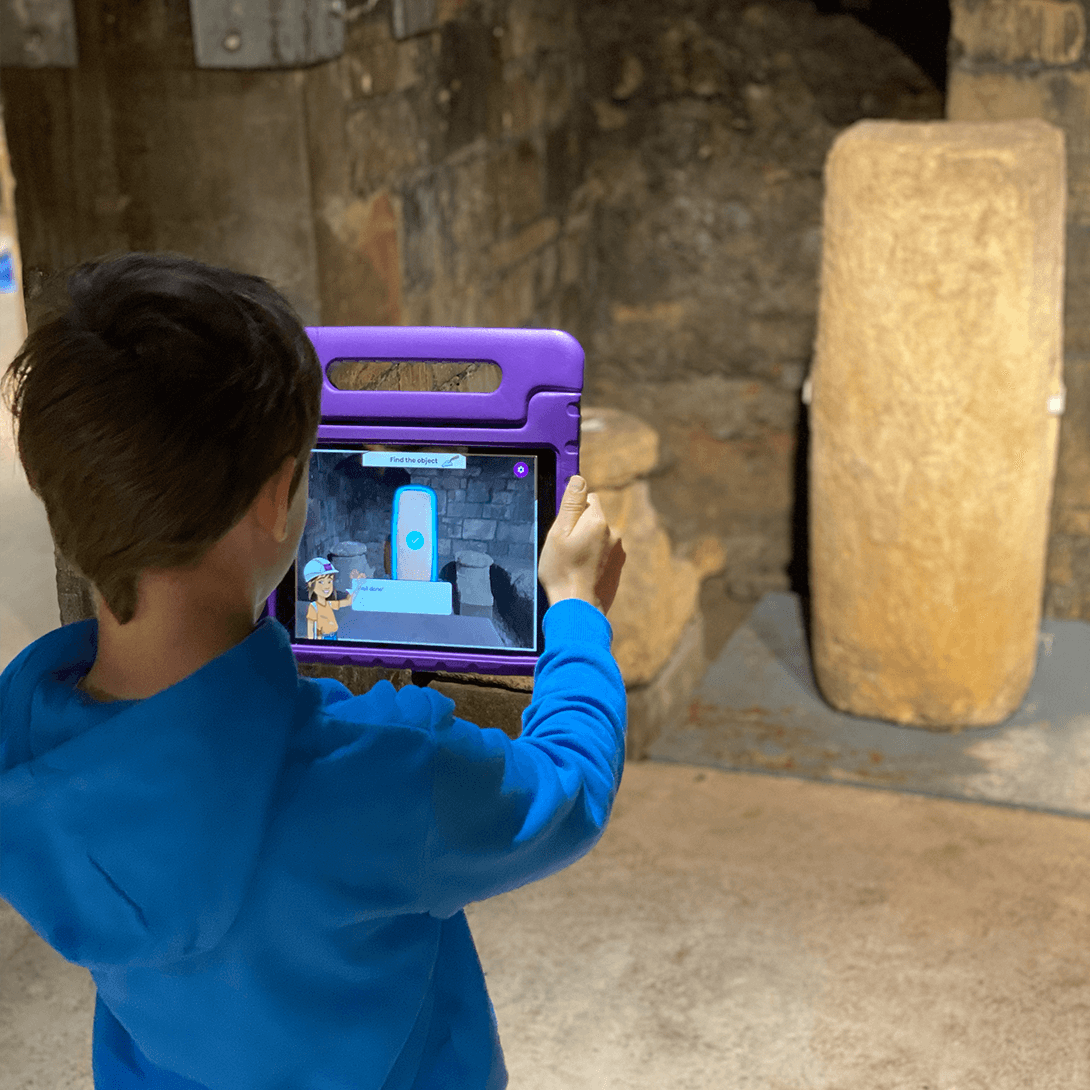 A minigame at the end of each find asks children to piece together and reconstruct a Roman building using the objects they have found. This task gets them to demonstrate what they have learned in practice.
We also ran on-site usability testing and focus groups with our target audience to optimise the gameplay UX and character design.
Alex the Archaeologist forms an integral part of the new Investigation Zone and is experienced by over 12,000 school children a year.
"
Aer Studios have very much been an invaluable partner to Roman Baths and extension to our team.
Jenna Spellane

– Archway Project Manager at the Roman Baths