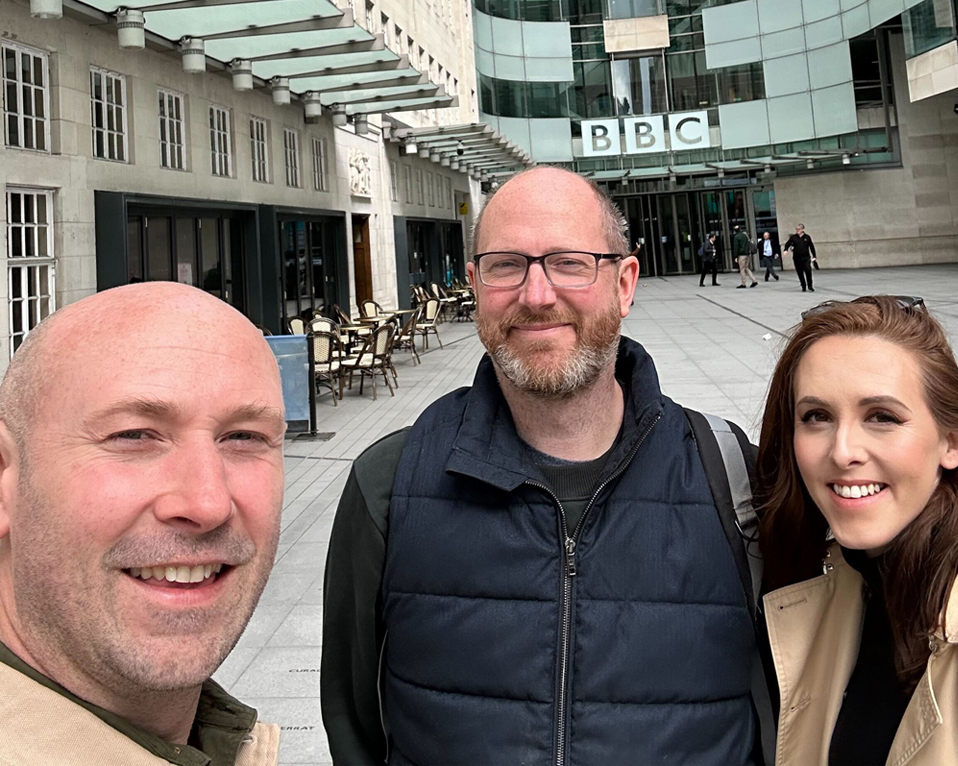 Aer Studios wins coveted place on BBC Digital Design Roster
Four-year long engagement one of just seven spots in nationwide contest pitch.
After a hotly contested pitch involving many of the world's best UX & design agencies, Aer Studios is excited to announce its appointment to the BBC Digital Design Roster. The only agency in the South West region to be appointed, the engagement spans four years. Aer Studios will work in close collaboration with the BBC UX&D team across its entire digital estate, with a focus on young audiences and learning. Aer Studios will be joined by six other industry leading agencies and consultancies, including Moving Brands, Next15 and Epam Continuum.
Aer Studios has previously worked with the BBC, but this represents a significant expansion of its remit. The company also partnered with South West agency, Wreel, to ensure it could offer end to end creative, design and tech services. Wreel will be supporting Aer Studios with creative and brand design capabilities.
Says Tom Harber, MD at Aer Studios "We're proud to have been working with the BBC for over 12 years now across a range of creative and technology engagements, designing and developing games, apps and digital experiences. Our appointment to the Digital Design Roster marks a significant step change in our partnership allowing us to considerably broaden our strategic and creative contribution. And with a glimpse at the scope or work and the ambitions of the UX & Design team, we couldn't be more excited to get going. It has also been great to have been able to engage Wreel and together showcase the creative & tech firepower in the South West."