making a 
mushroom melody.
A fun new BBC Bitesize music-orientated game where players jam with the Mushies at their forest festival. Over at the Main Stage, children get creative and put on a performance.
They get to conduct a full band of Mushie musicians, controlling when each member plays their instrument. This allows children to experiment and try out different instruments together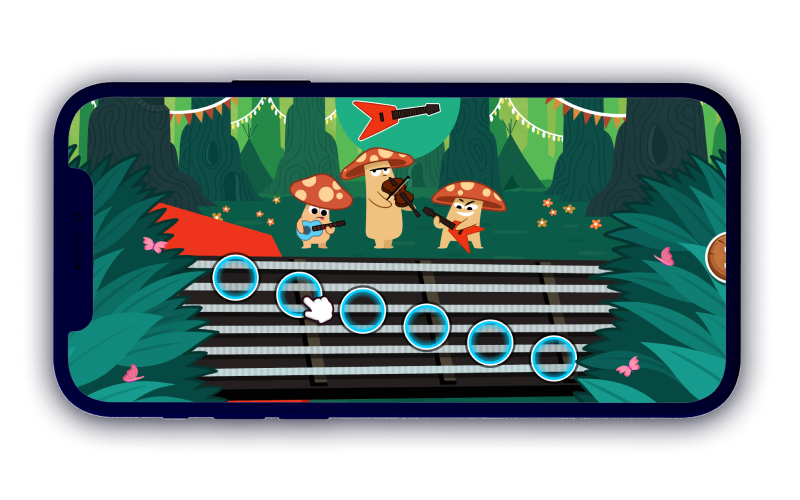 the brief.
We were asked to create a fun new game for BBC Bitesize, with the intention of introducing music and the various types of instruments to primary school-aged children. The game is aimed at 4 to 5-year-old school children in Reception and entering formal education for the first time. The game allows children to express themselves musically by playing a diverse range of instruments.
what we did.
We forged a playful new art style for the game and designed a diverse range of original illustrated and animated mushroom musician characters. The Mushies varied in size and shape to work well with the different types of musical instruments each played. We also crafted a beautiful set of woodland festival background scenes.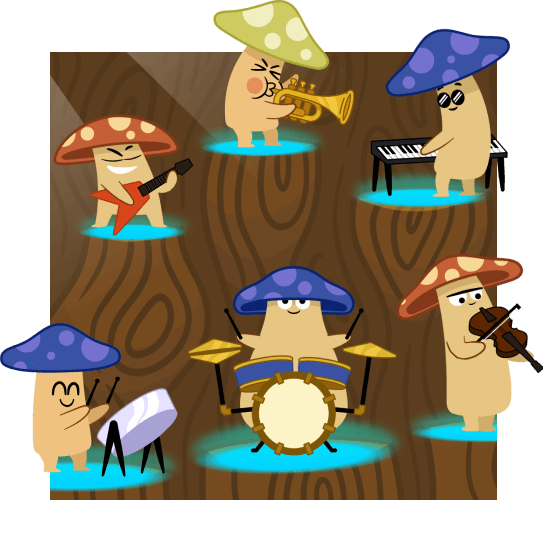 The game was developed in the BBC's HTML5 Interactive Engine (IVOR).
Our game features narrative and instructional voice-over from award-winning musician and broadcaster, YolanDa Brown. Aer Studios wrote the script that was used in the recording session with YalanDa.
"
Getting music to work on the IVOR game engine has always been tricky, but you've done a brilliant job!