Giving dogs the right home
Dogs Trust's mission is to see a day when all dogs can enjoy a happy life, free from the threat of unnecessary destruction. But even with all the great work Dogs Trust do, there are thousands of dogs each year that need help, be it through educating pooch parents, foster care or giving a dog a new home.
And with no direct government funding, Dogs Trust rely on the generosity of their supporters to achieve their mission. Charged with such an important goal, it was critical to ensure a flawless and action oriented website experience.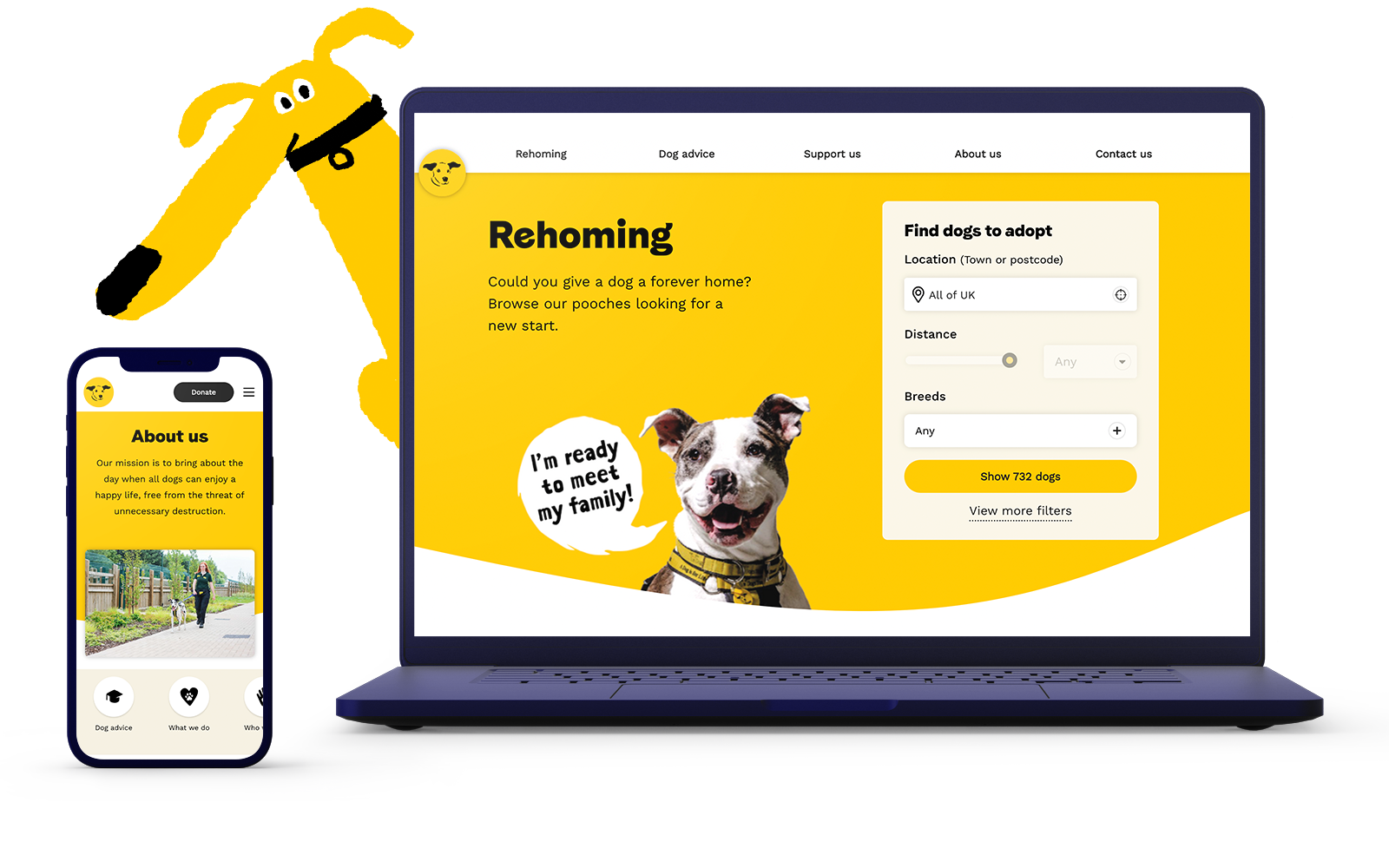 the brief.
Dogs Trust briefed Aer Studios with a clear vision for their new website; to design and develop the very best user experience for all visitors and make it as frictionless as possible to support their cause – and to ultimately deliver a best in class product.
what we did.
Ensuring everything we did was user centred, our personas grounded the entire discovery which included stakeholder interviews, user research and data analysis which allowed us to determine the functional and non-functional requirements.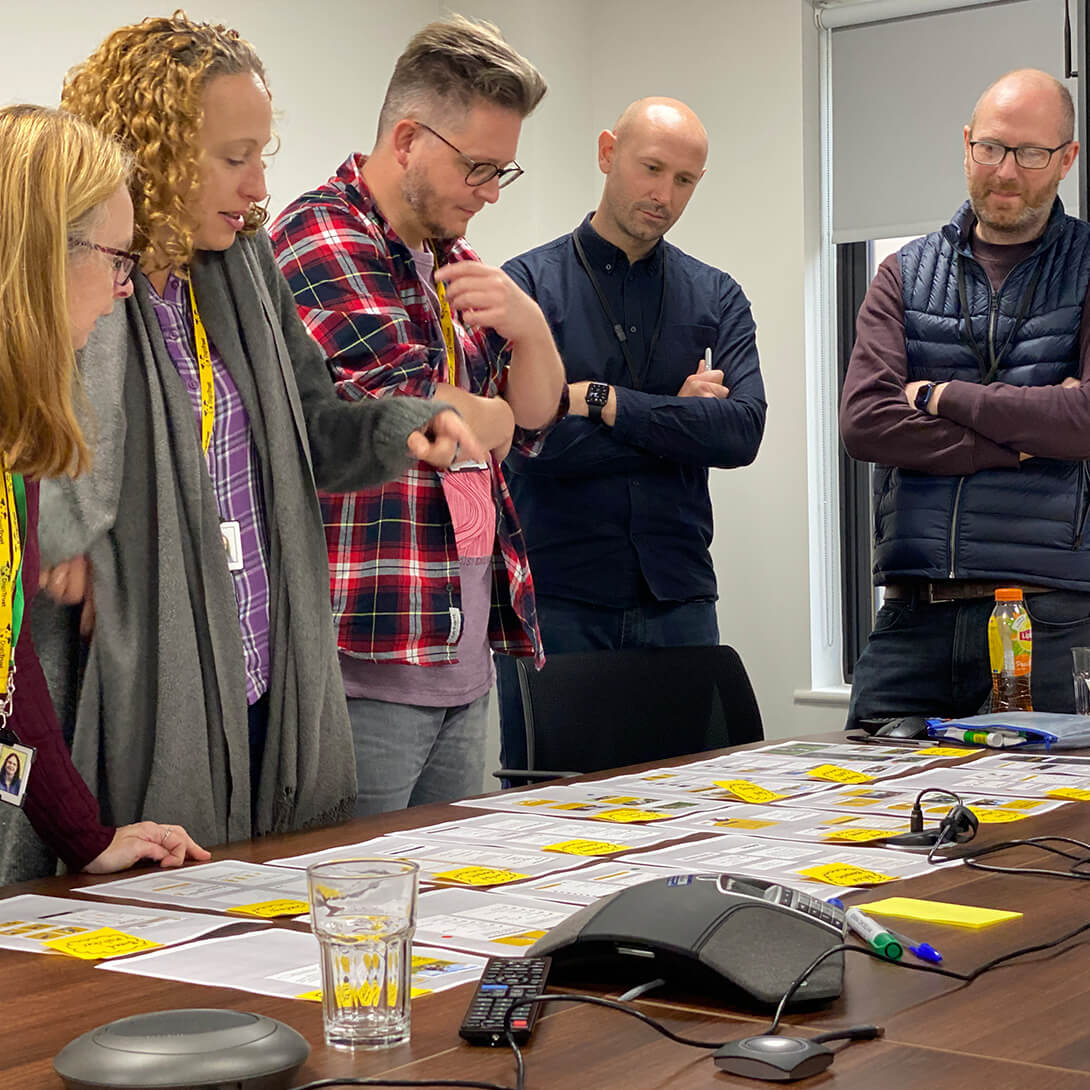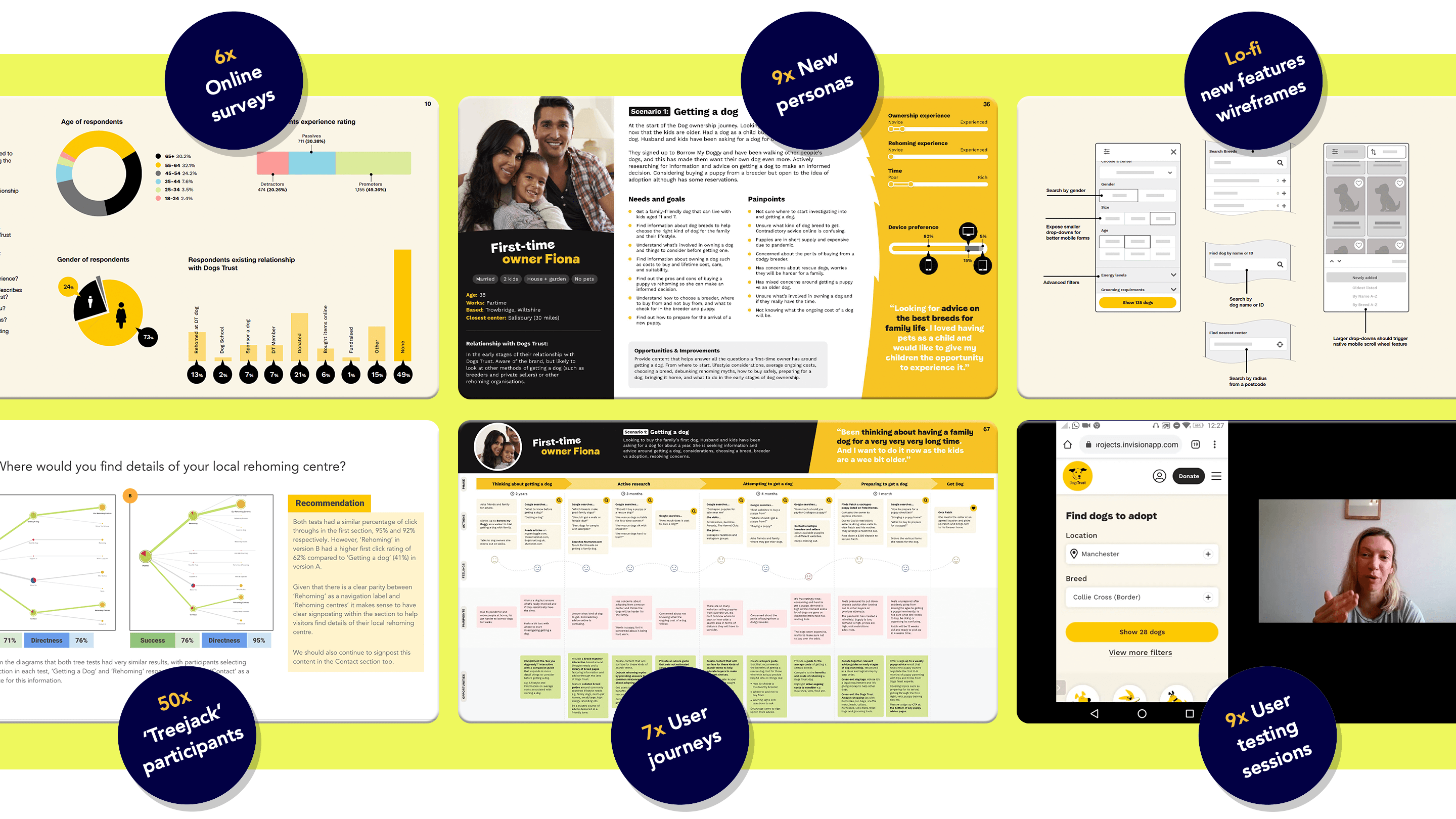 We stood up a multi-functional team which included key members of the Dogs Trust team and set our Agile working practices.
Led by a scrum master and our expert UX designers, we undertook the Alpha phase, including IA, design sprints and prototyping for extensive user testing.
Our learning allowed us to move into Beta with confidence, continually iterating through the development phase.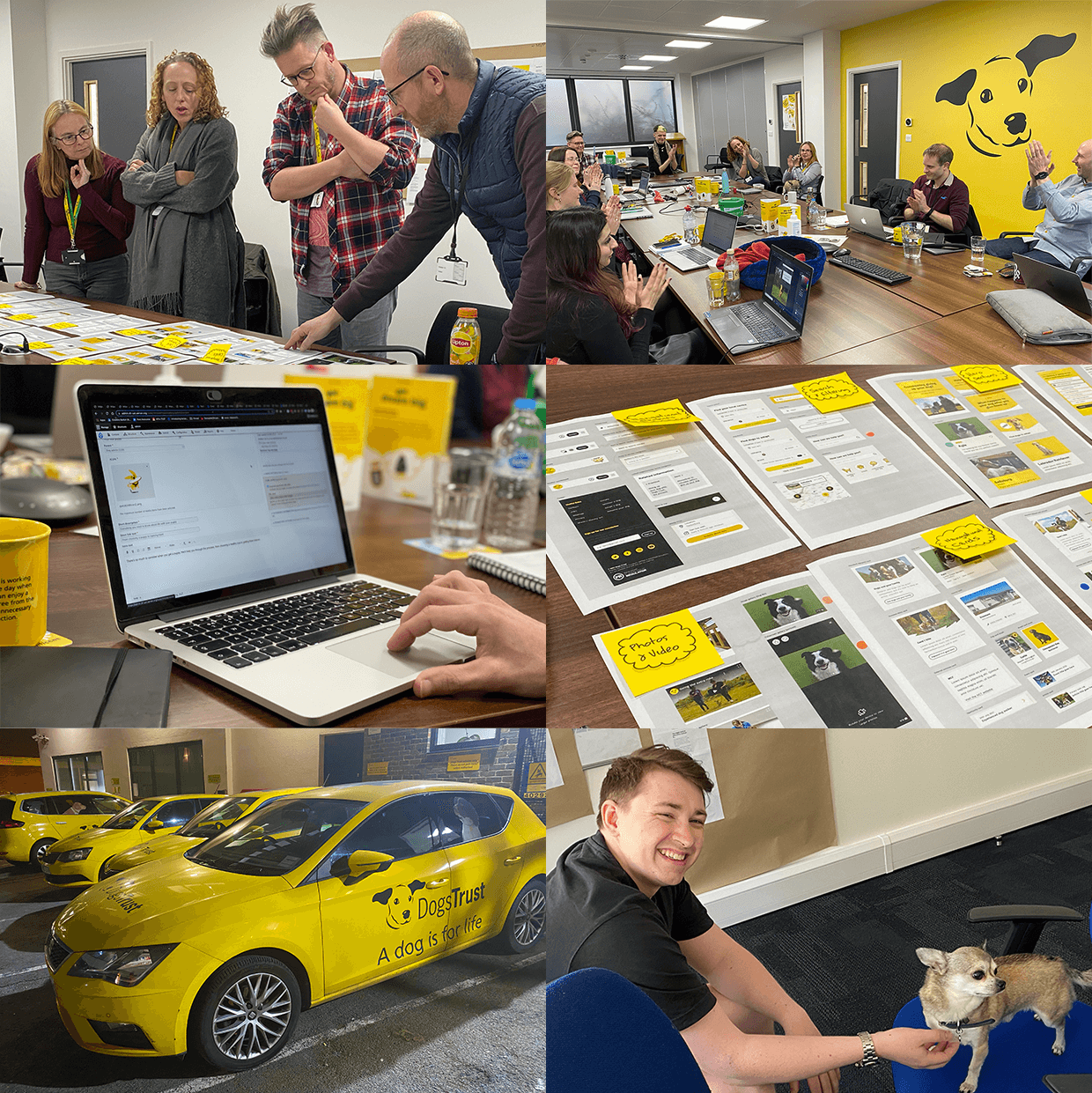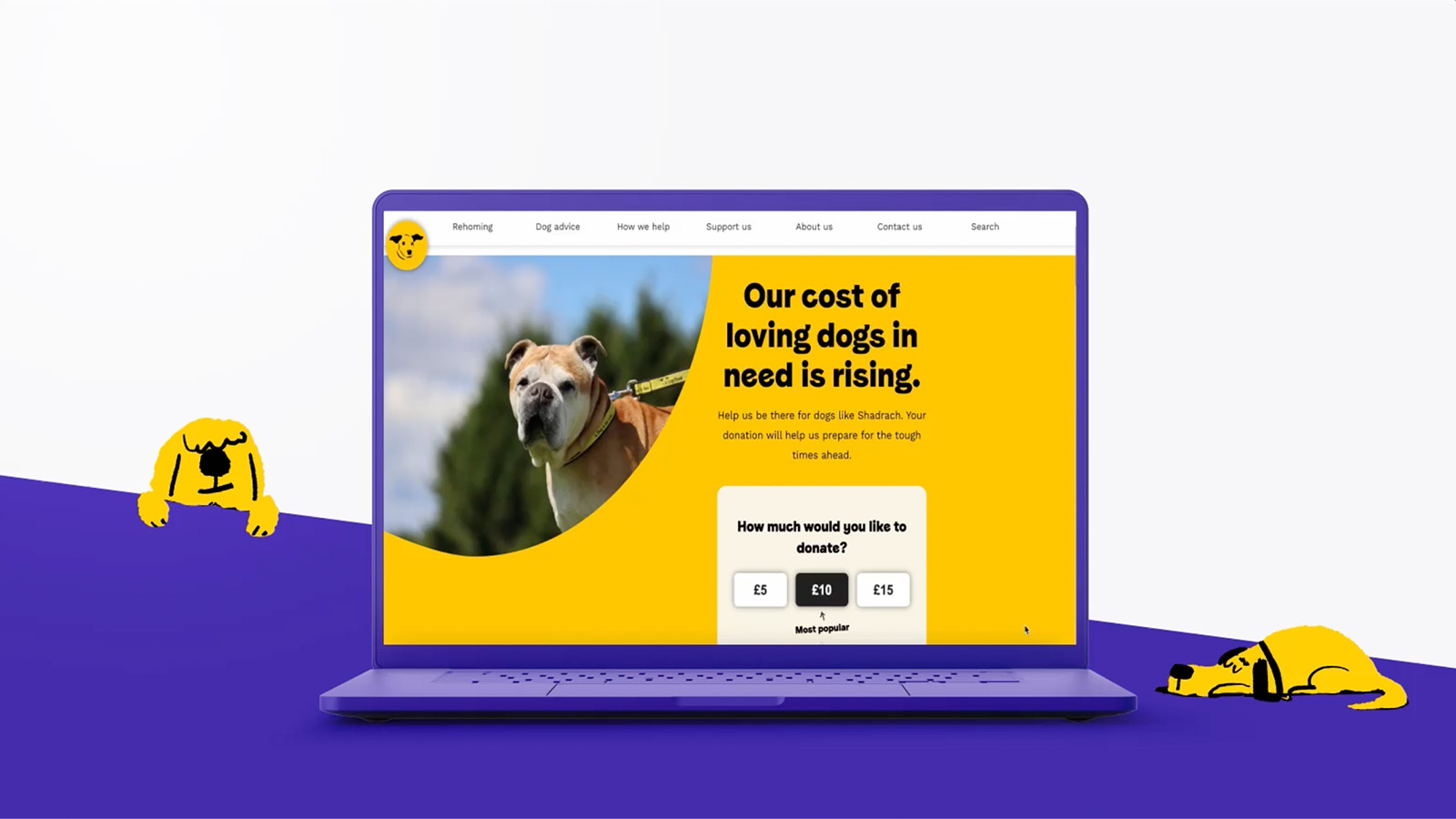 We delivered the project using Agile, applying the latest CI/CD principles. The technical solution is cutting edge. Our solution is headless, using a Drupal CMS. Our tech stack comprised a React front end and a node.js back end and we used multiple API's, Gatsby (and a host of other wizardry) to ensure a seamless user experience, whether you're a content editor or a visitor to the site.
the results.
industry leading.
The Dogs Trust website is now live (click here) and the client and Aer Studios team are immensely proud of the end product.
The website stands out as a clear leader in its sector, with the latest user led thinking applied and is as technically robust as it gets.
loved by users.
Our research shows users of all types LOVE the new experience and with new features coming online weekly, our technical solution is standing the test of time.
The site is brand new so we look forward to updating you with robust results that we hope will show a demonstrable impact towards Dogs Trust mission.
a strong partnership.
We're proud to have been working with Dogs Trust for over 2 years now and continue to maintain and support their website, along with optimising with new features as their business grows and evolves.