helping people live with diabetes.
Diabetes UK's vision is a world where diabetes can do no harm. They strive tirelessly to campaign for and support everyone affected by diabetes and fund research that will one day lead to a cure.
Diabetes is the UK's biggest growing health crisis. Diabetes UK set out to develop a web platform strategy to increase engagement with members of the public, health professionals and strategic Healthcare and Government partners. Within this, Diabetes UK identified the need for online health education for all people across the UK living with diabetes to enable them to better manage their condition.
the brief.
Diabetes UK appointed us to work on a multi-phased strategic project to redesign and develop the main website and to design and implement a personalised e-learning environment.
what we did.
Through Discovery and Alpha phases, we carried out user research to identify and understand users and their needs, designing and testing personas and key user journeys as well as reviewing and auditing existing content and IA to identify gaps.
We reviewed CMS options and technology choices before recommending Drupal and AWS technical architecture to support the new platform.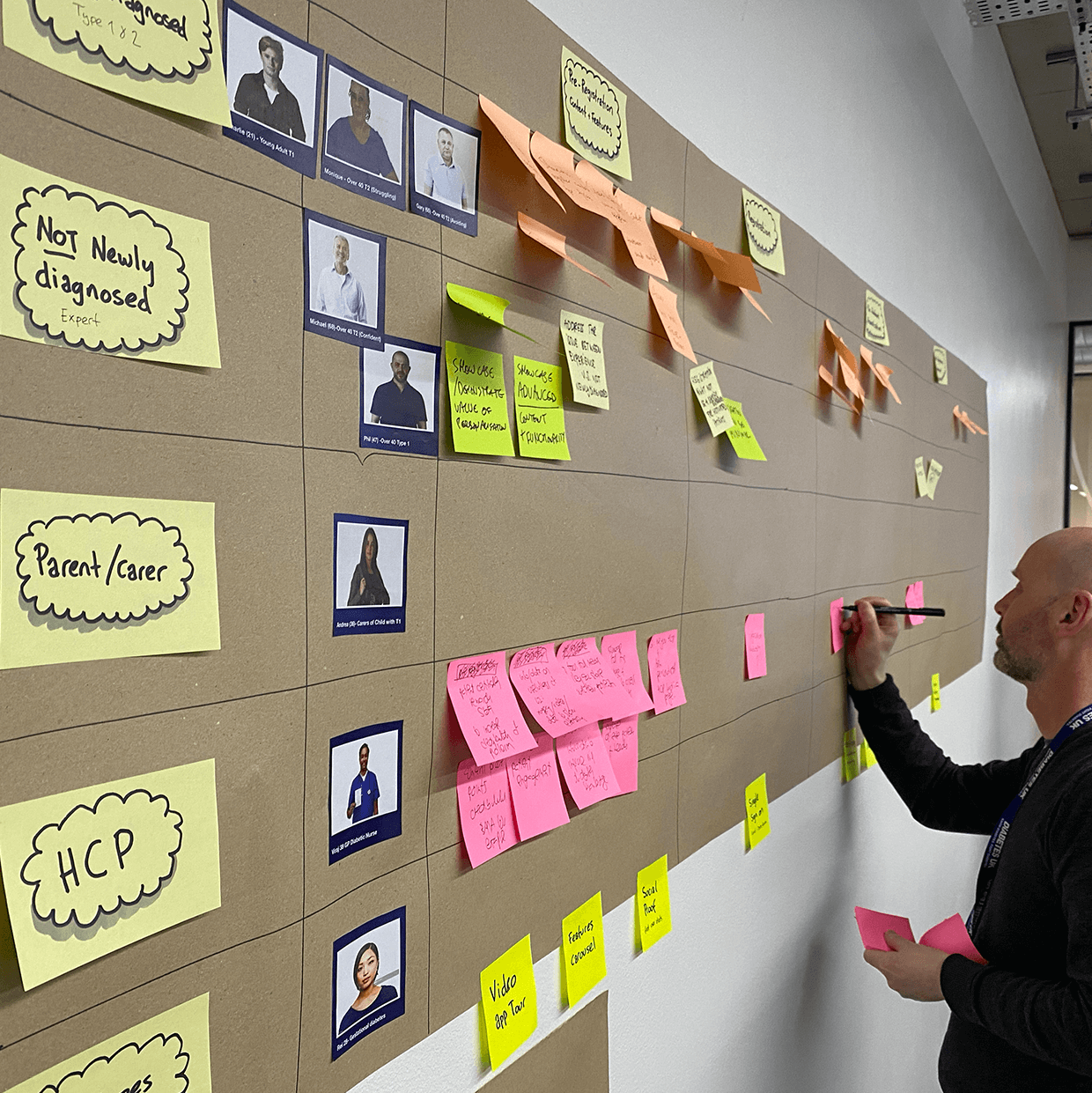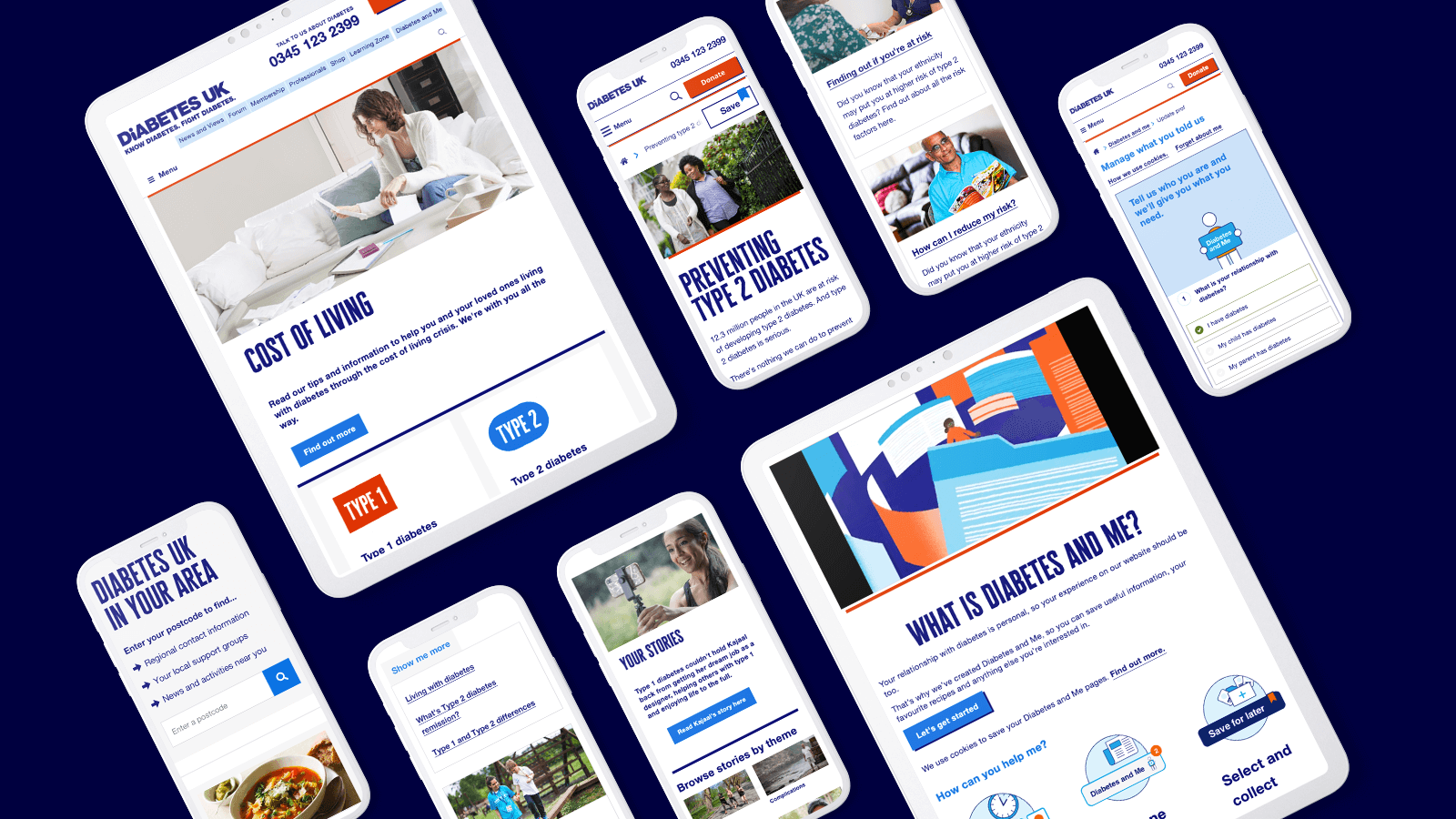 Taking a user-centred approach, we designed and developed the main Diabetes UK website ensuring a simple and engaging user experience and providing the charity with a new web platform to drive key engagement campaigns.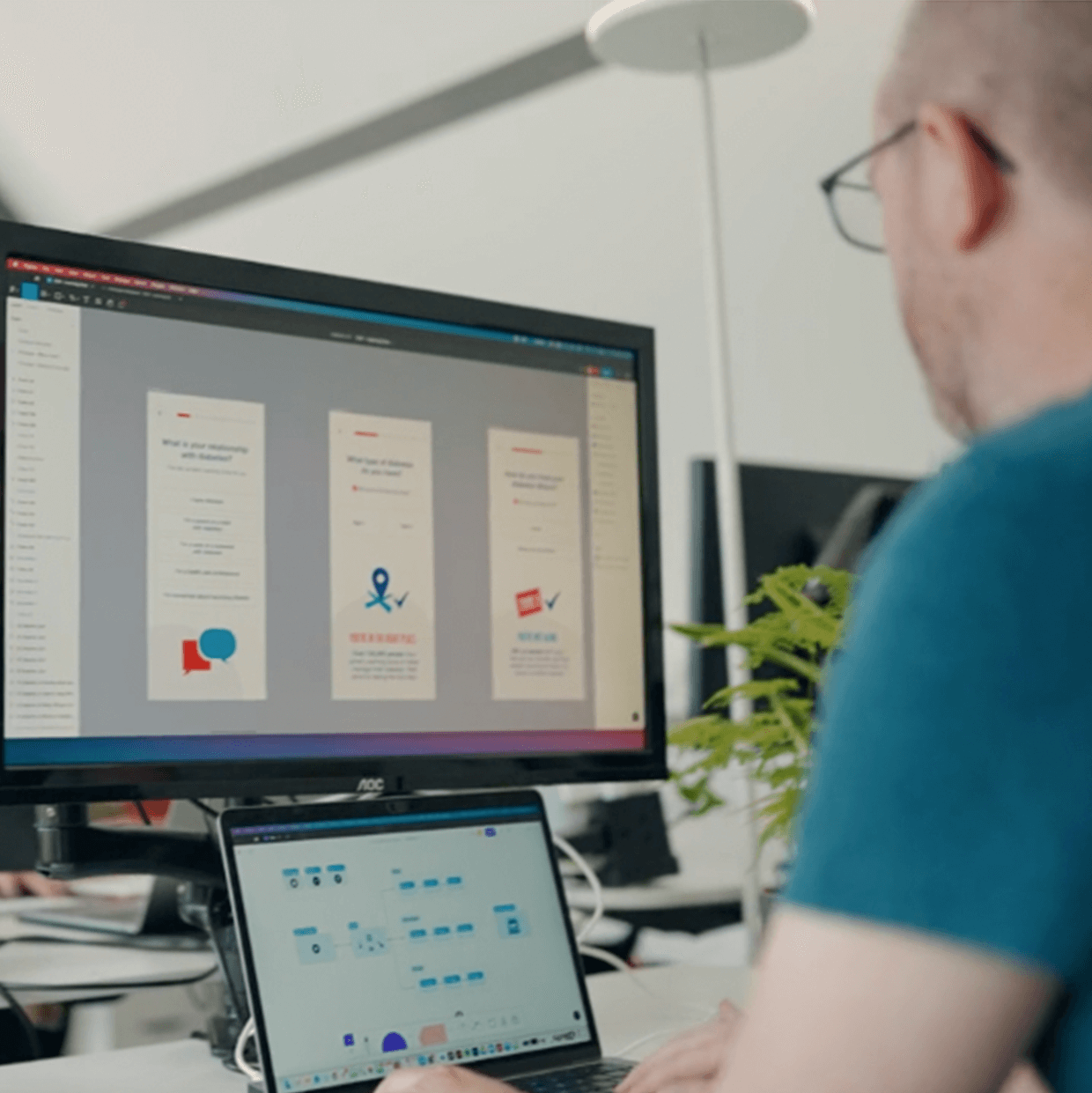 Following the launch of the site, we focussed on users' online learning needs, reviewing learning objectives and outcomes, and evaluating different e-learning approaches to find the best approach that would meet user needs.
We worked closely with the Diabetes UK digital and content teams to design and develop a new self-service Learning Zone that provides videos, quizzes, and interactive tools to help users learn more about diabetes and how to live well with the condition.
the results.
providing aid.
Both the website and Learning Zone have been critical resources for people living with Diabetes, providing vital information, help and support, especially during the recent pandemic.
support into the future.
We continue to work in close partnership with Diabetes UK and are currently reimagining the Learning Zone to reach and help more people across the UK.
check it out.
Visit Diabetes UK Learning Zone here