making languages irresistibly fun.
A zany gamified learning experience about a monster and his trusty robot pal, that inspires confidence and a love of languages for all children.
BBC Bitesize is best known for providing amazing educational content that's trusted and loved by teachers, parents, and students alike. We all know that learning a language can take a lot of time and requires regular practice. The BBC identified a gap in its offering, for an engaging and educational digital resource that could fulfil this need.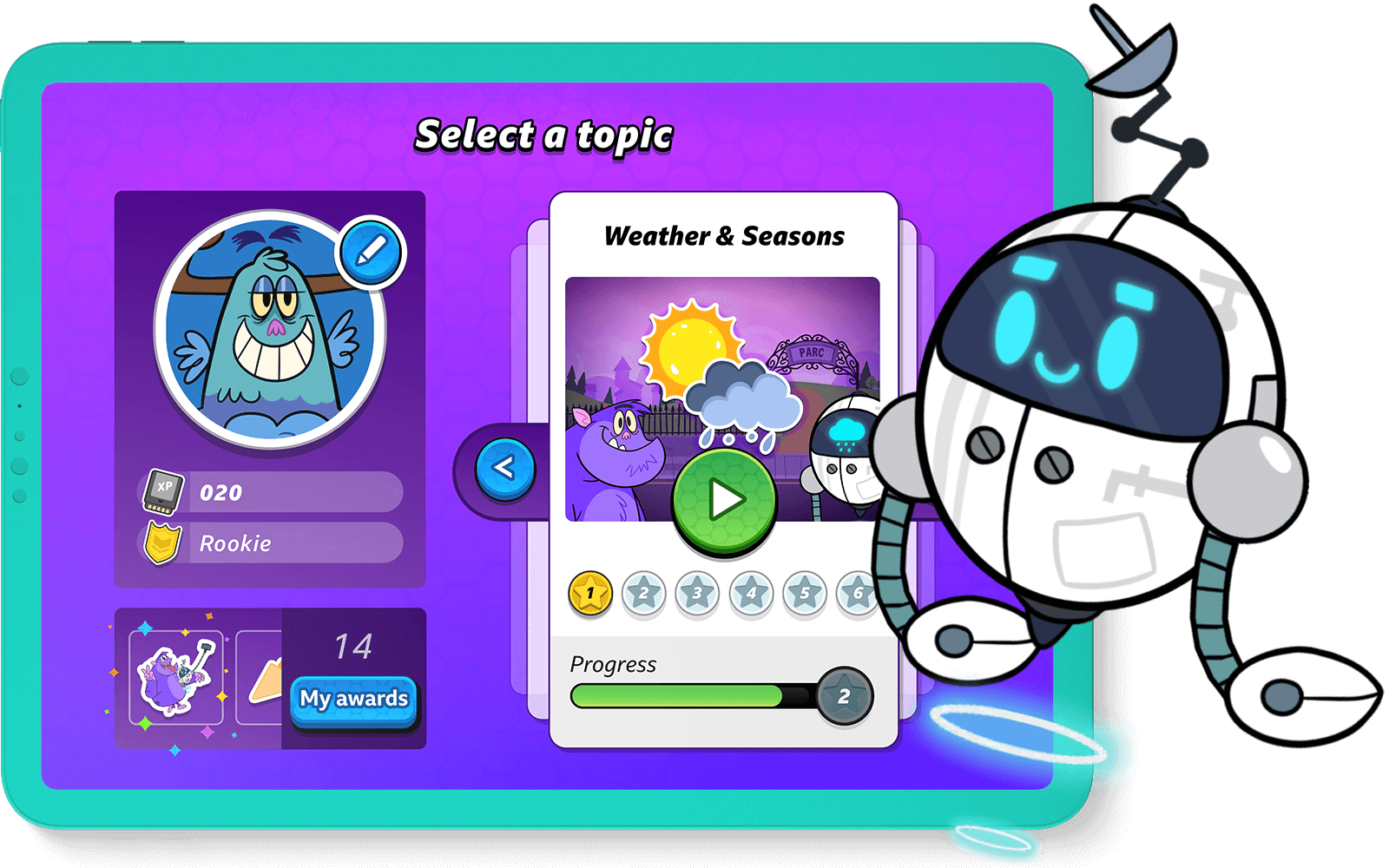 the brief.
The BBC briefed us to create an educational game that didn't feel like a learning resource. A game that is so fun that kids would want to use it regularly to help them practice what they've learned in school or as a homework activity.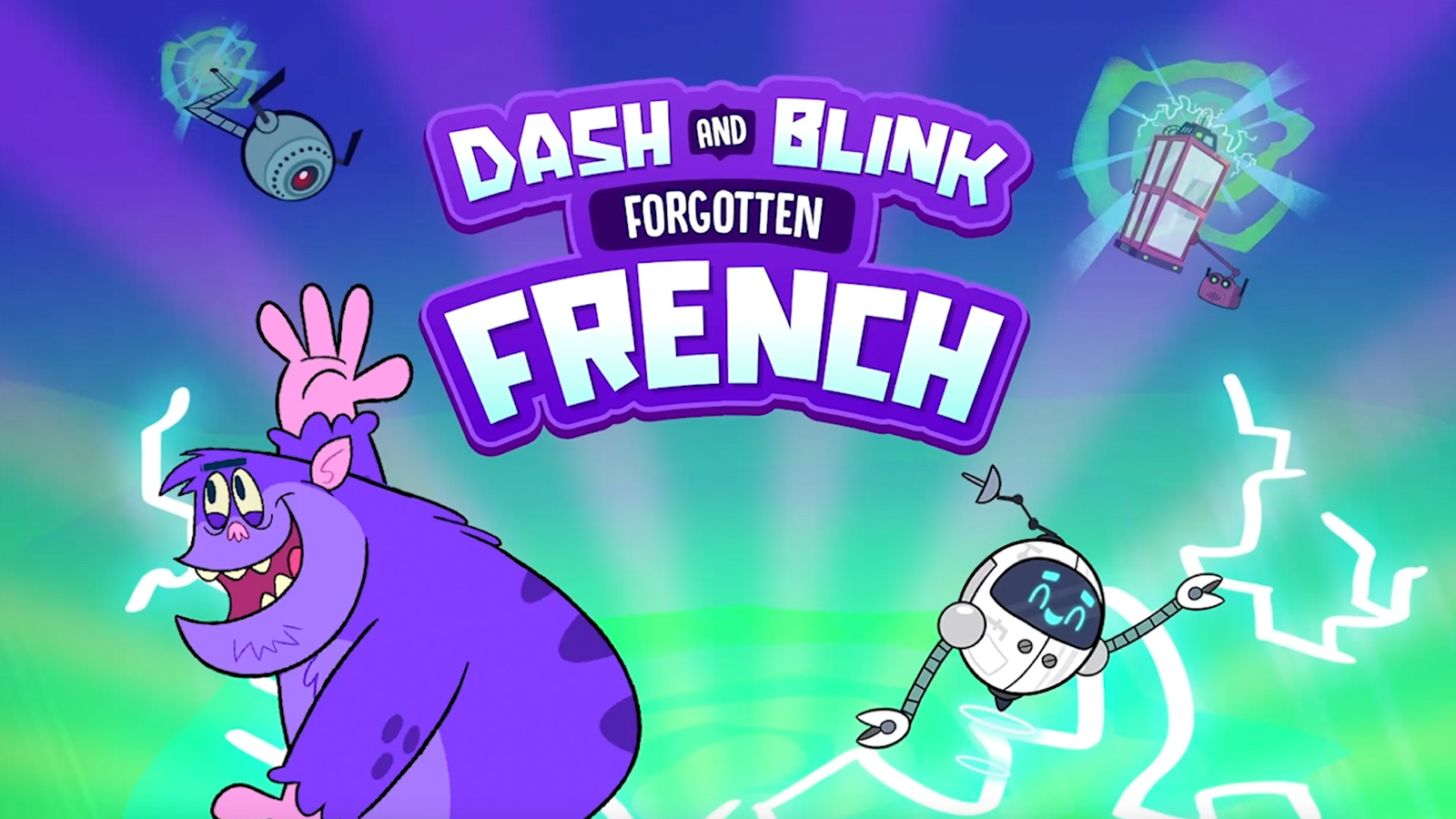 what we did.
The multilingual misadventures of Dash and Blink are a suite of three hilarious educational games, created for BBC Bitesize about an oafish monster and his beloved translator-bot and their quest to fix her language drives.
Aimed at Key Stage Two (KS2) children learning French, Spanish or Mandarin independently at home, the games are aligned to the KS2 National Curriculum in England for Modern Foreign Languages and help children develop a foundation of vocabulary and simple grammar through learning in the context of simple phrases.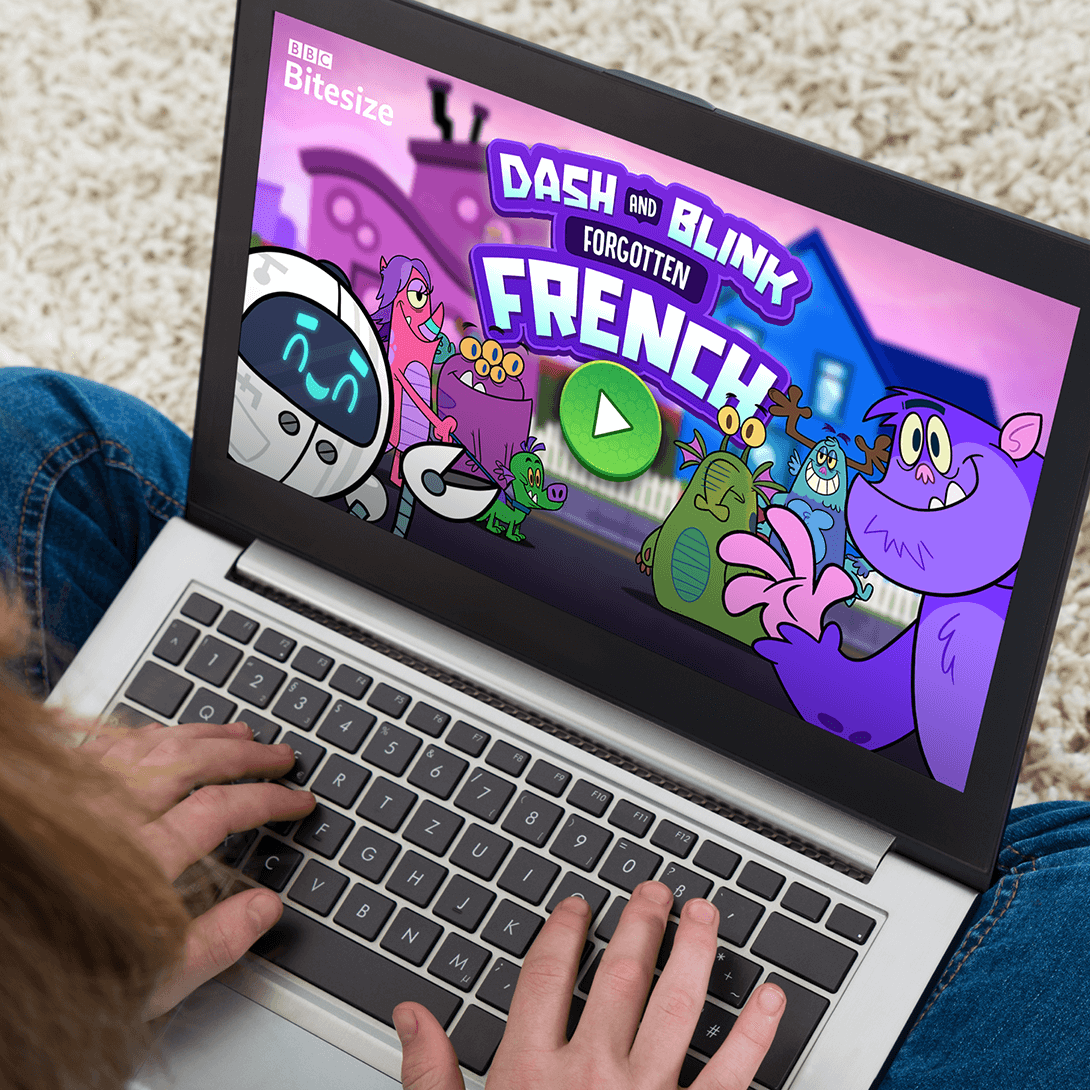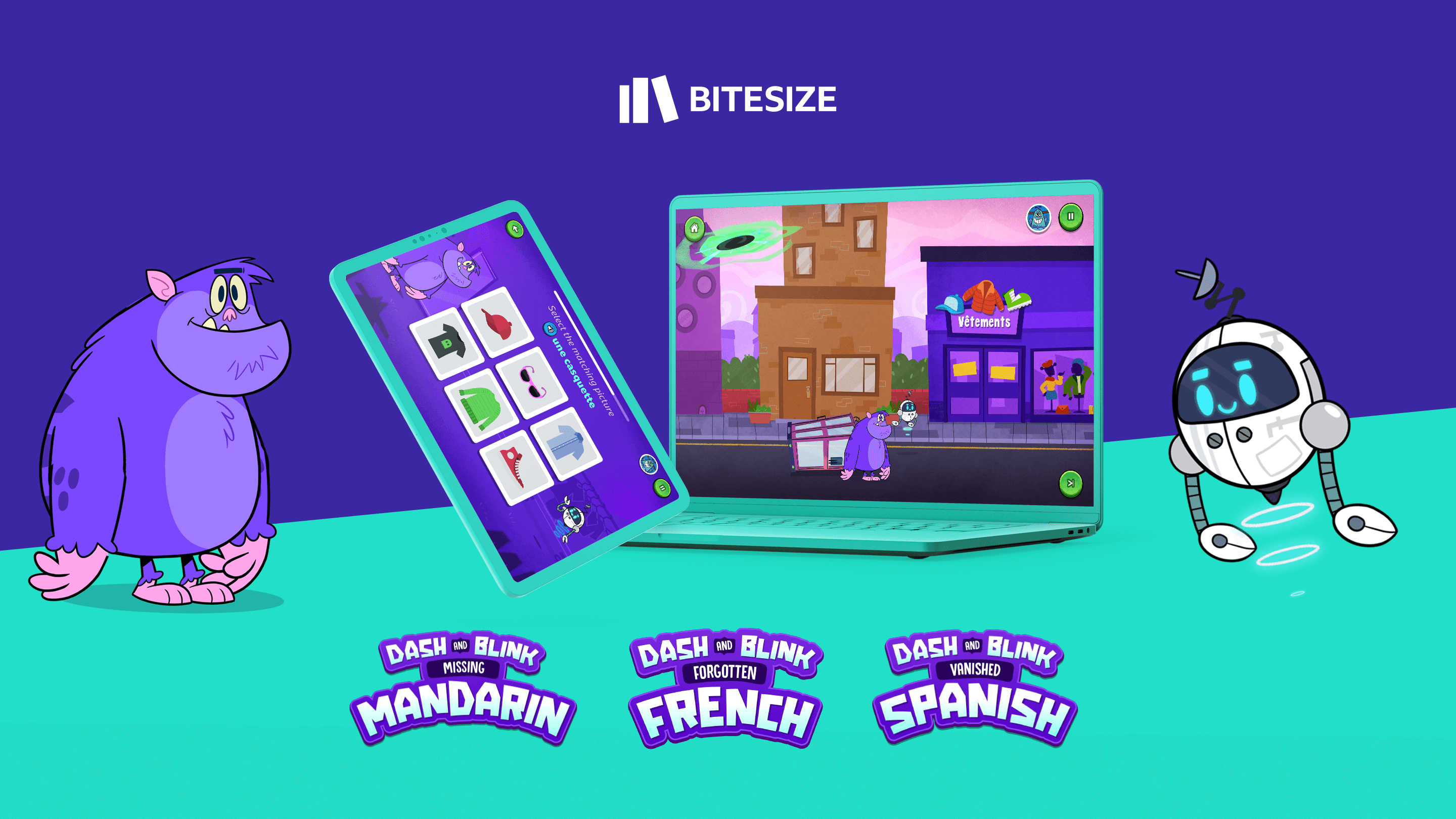 The games empower learning through cognitive reinforcement using our 'spaced repetition' algorithm that dynamically serves questions based on players' abilities.
To reduce cognitive load, we built our experience to be simple, with only a few words introduced at a time and previous vocabulary recycled regularly to aid retention.
The game was expertly voiced by a team of language specialists who understand the importance of annunciation, intonation, pronunciation, and translation.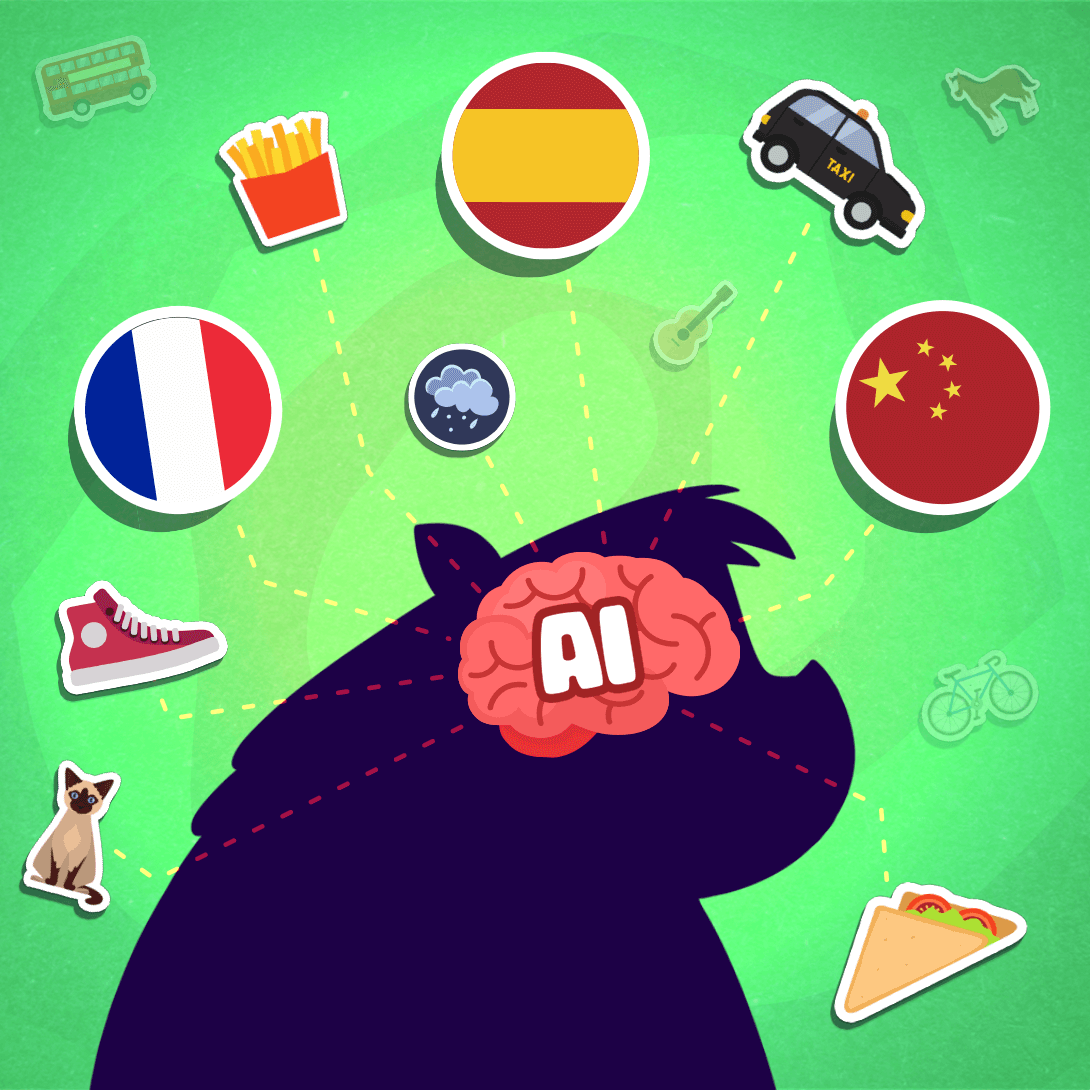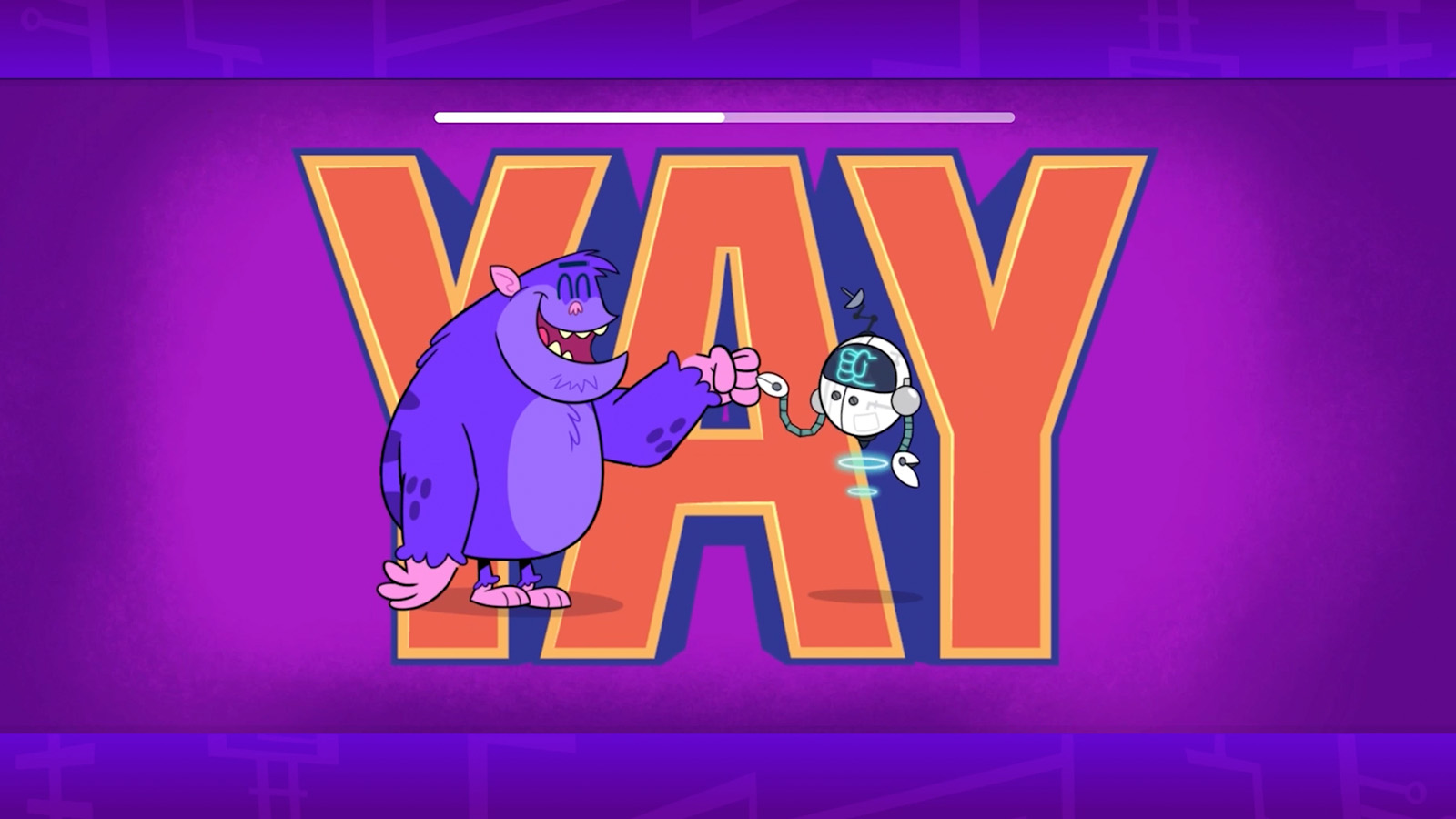 Working with our incredibly talented team of designers, illustrators and animators we forged a bold and vibrant visual style for the game to engage the target age group. Original designs for Dash and Blink and a cohort of strange and wonderful supporting characters were designed using insight from regular focus groups with children to make them appealing.
The game is brimming with hilarious animated payoffs and narrative sequences, amazingly stylish background illustrations, slick UI, and a kicking robotic soundtrack to boot. We're please to say that the game was shortlisted for a BETT e-learning award.
Take a look at Dash and Blink yourself. View the game here