making kids creative directors.
Finding ways to harness creativity is tricky, especially when it comes to kids. Working with the team at Warner Bros. Discovery, we're using creativity, imagination and technology to nurture the next generation of creative directors and TV producers through an app that enables kids to create animations that get shown on TV.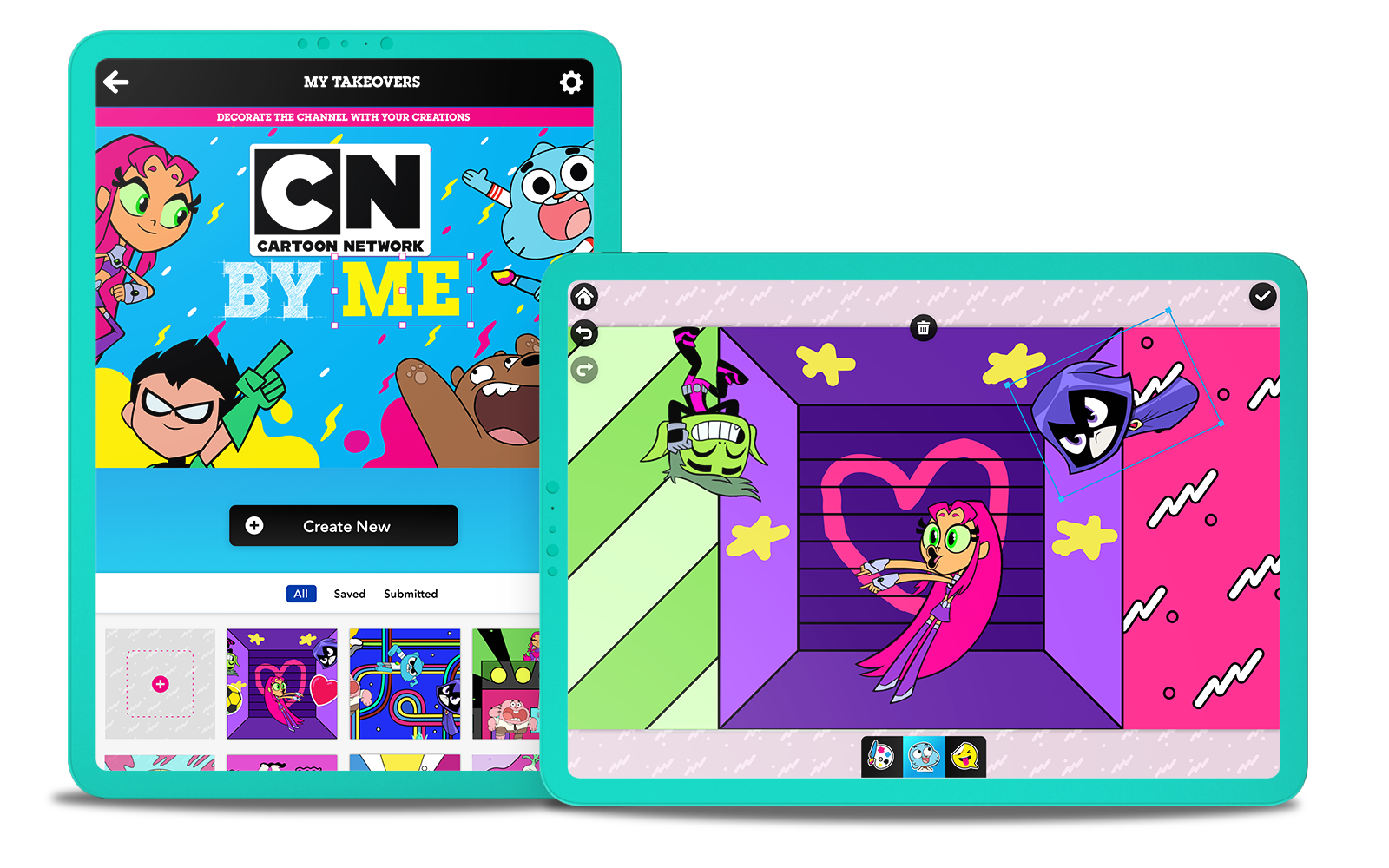 the brief.
With a challenge that would make any design team salivate, we set to work designing the best possible user experience for our creative kids. The journey allowed kids to choose from a variety of tools, brushes, paint palettes, stickers, art and backgrounds to set the scene. They then got to choose animated characters from their favourite TV shows and place them in their newly created worlds.
They could even create intros and outros, just like TV!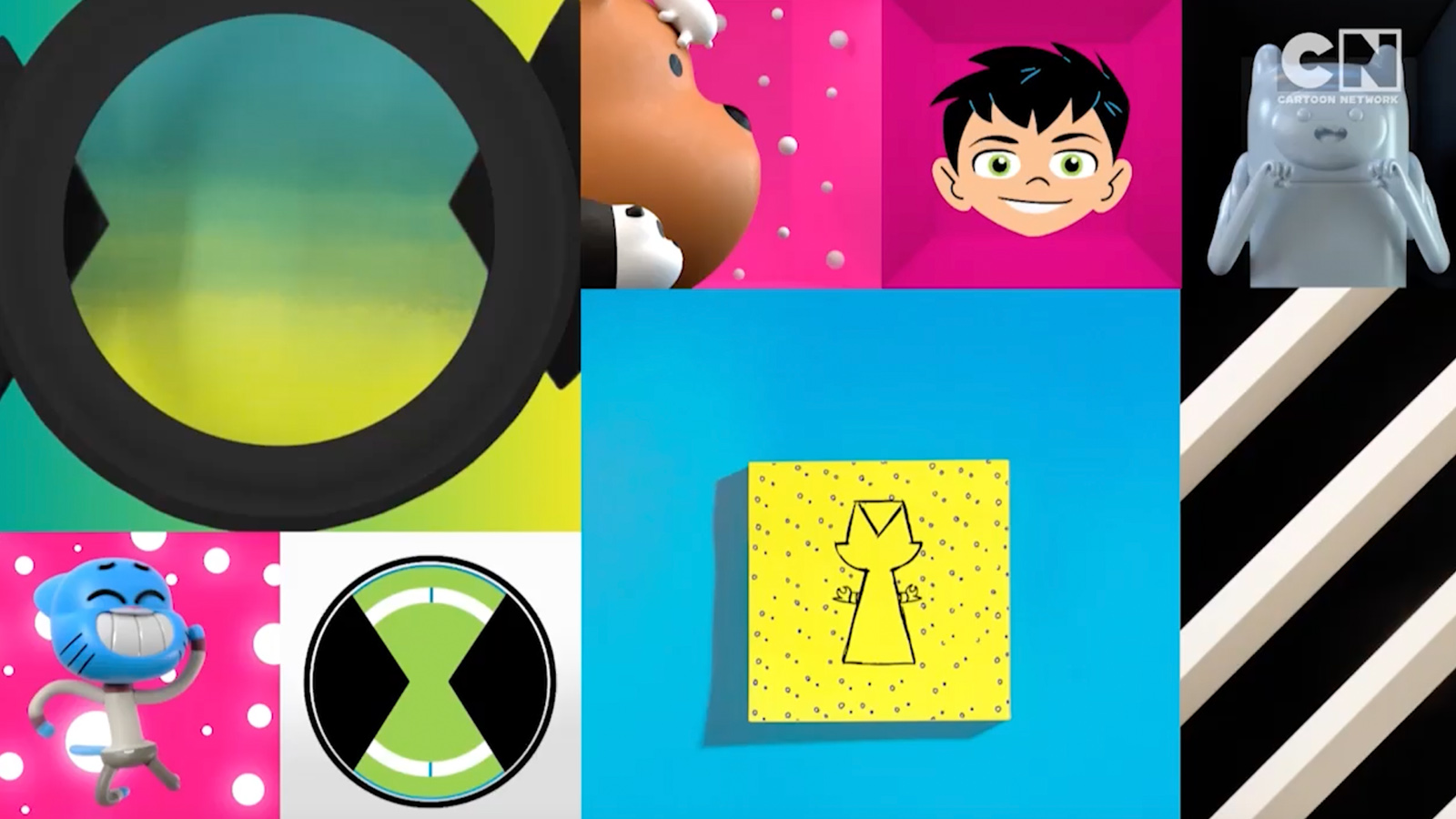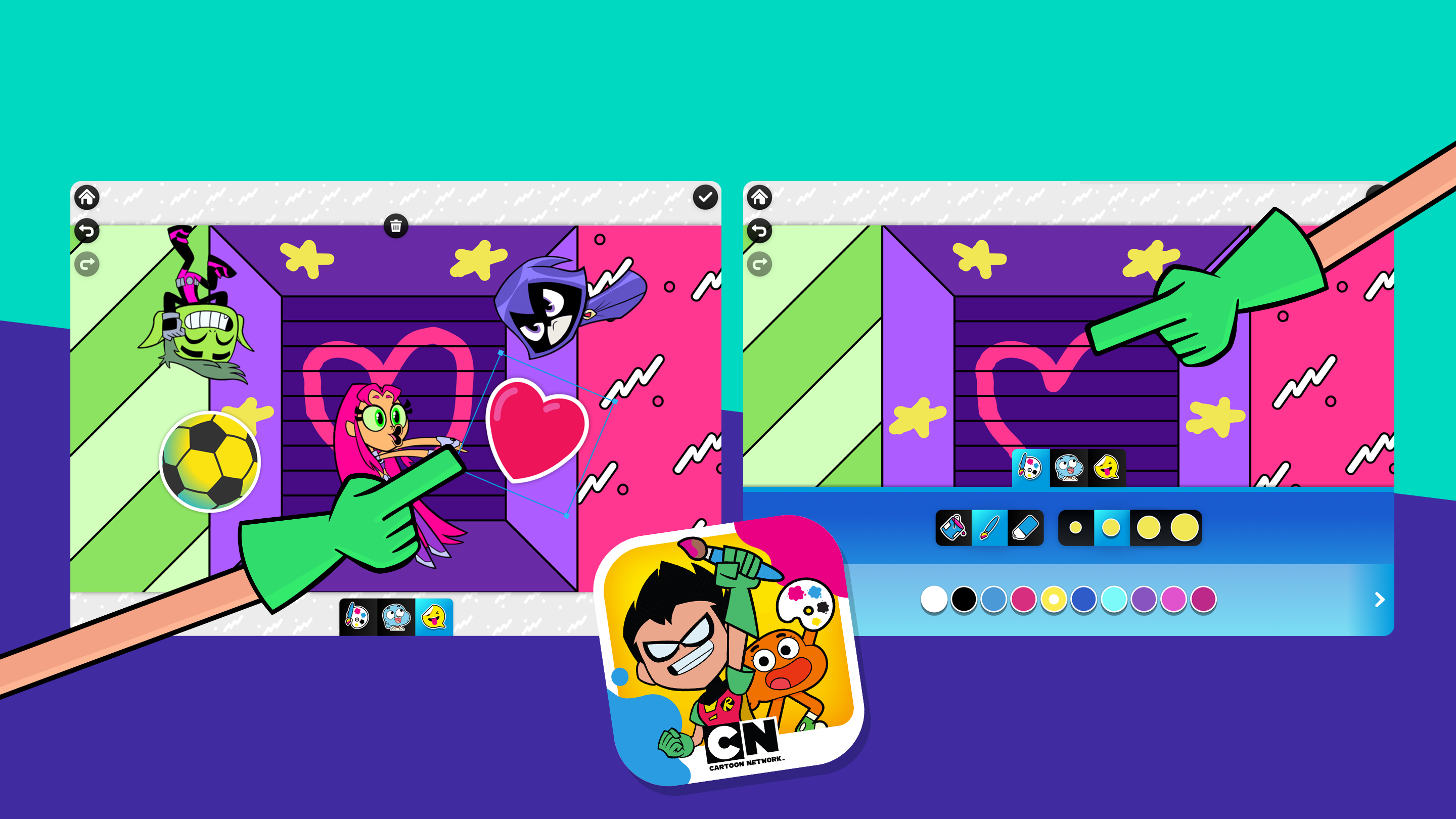 Now for the tricky bit. The Cartoon Network team didn't just want the ability to create – they wanted our kids creations to be transcoded to broadcast quality and (with parents permission) uploaded to Cartoon network ready to hit the TV screens! Our tech team, similarly excited by the prospect of a complex challenge, stood up the architecture to do just that.
Hosted on AWS, our native app experience was built in React with a node.js back end. Our team built a clever API using API Gateway that enabled a parental consent workflow that seamlessly triggered an upload and we built a CMS for content moderation.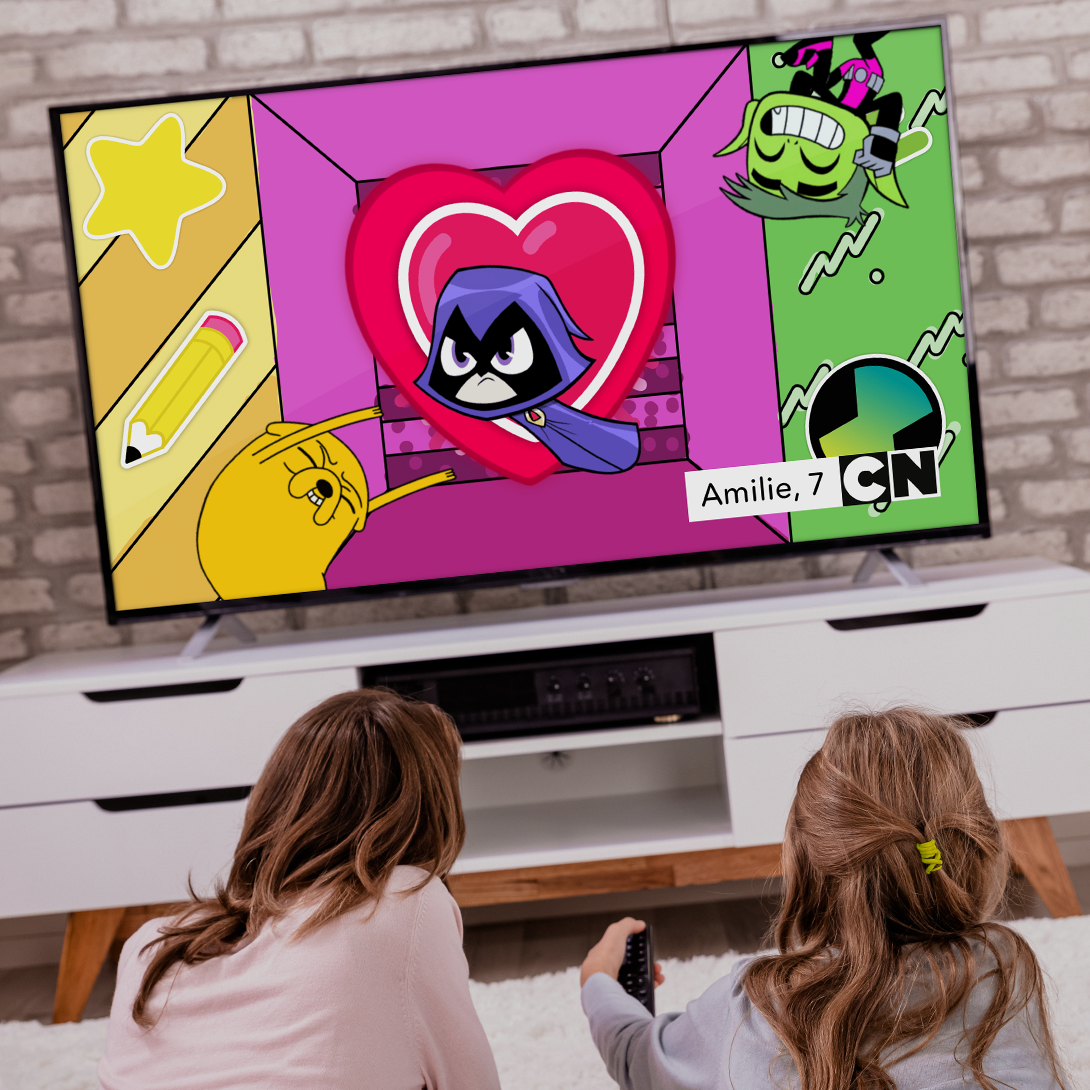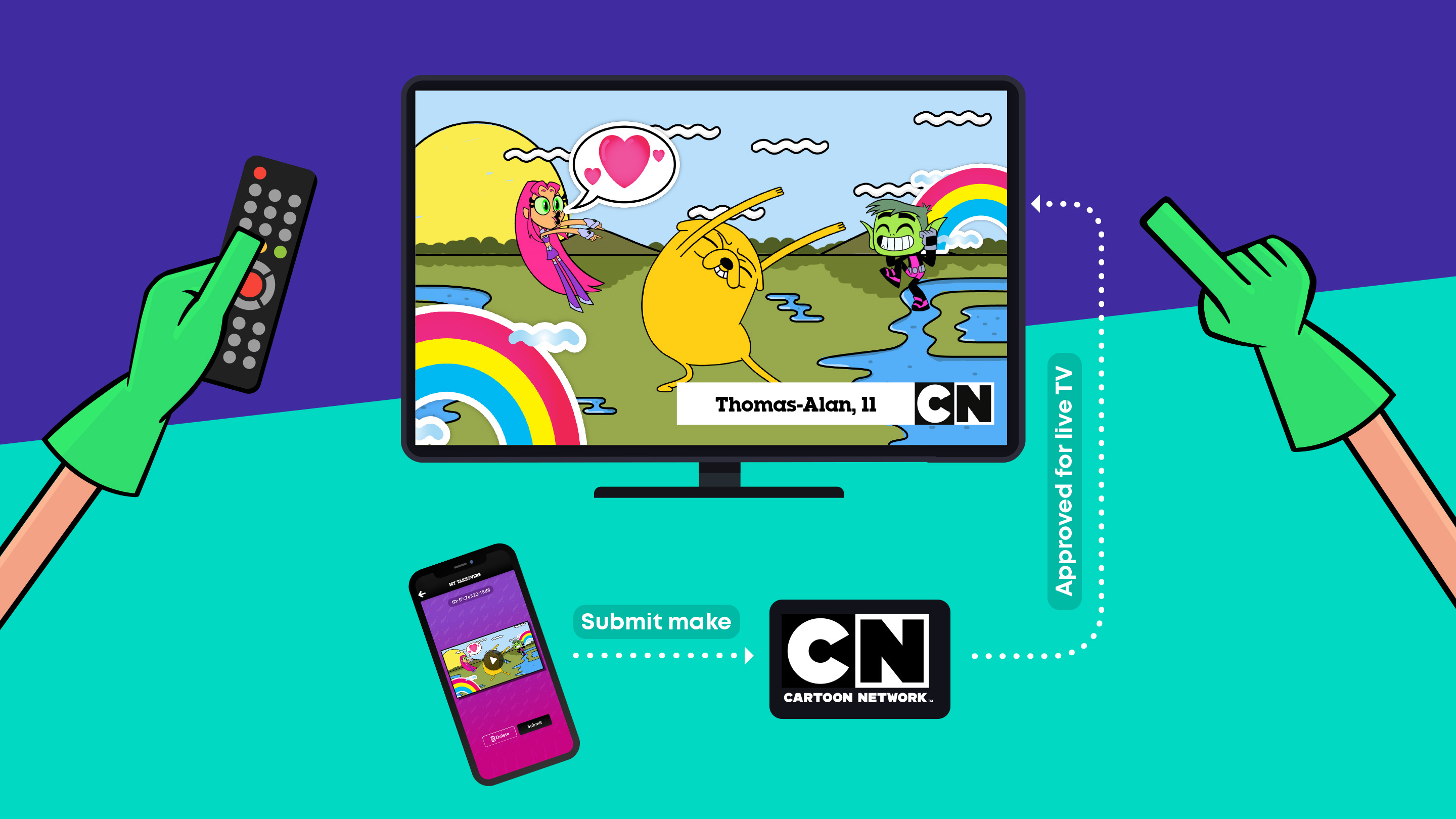 the results.
launching internationally.
We launched in APAC with huge success. So much so, we are currently working with the Cartoon Network team on iterations of the app for other regions internationally.
95,000+ downloads.
The app received over 95,000 downloads in the first 3 months with a whopping 112,000 unique creations.
the next generation.
We are now working on 2.0 which will feature a whole host of creative upgrades and features to boot.